Israeli troops have sealed off 130,000 Palestinians in five residential areas, imposing sweeping collective punishment including power cuts, spraying of foul-smelling 'skunk' water, and firing of tear gas in densely populated civilian areas; blockade violates Israeli law and Fourth Geneva Convention.
Adalah – The Legal Center for Arab Minority Rights in Israel, in coordination with the Civic Coalition for Defending Palestinians' Rights in Jerusalem, sent an urgent letter yesterday, 13 October 2022, to senior Israeli security and legal officials demanding they act to immediately lift the blockade that Israel has imposed on five Palestinian residential areas in East Jerusalem.
Israel's closure of the Shu'fat refugee camp, Dahiyat al-Salam, Ras Shahada, Ras Khamis and Anata residential areas imposes a sweeping collective punishment and violates the freedom of movement of some 130,000 Palestinian residents.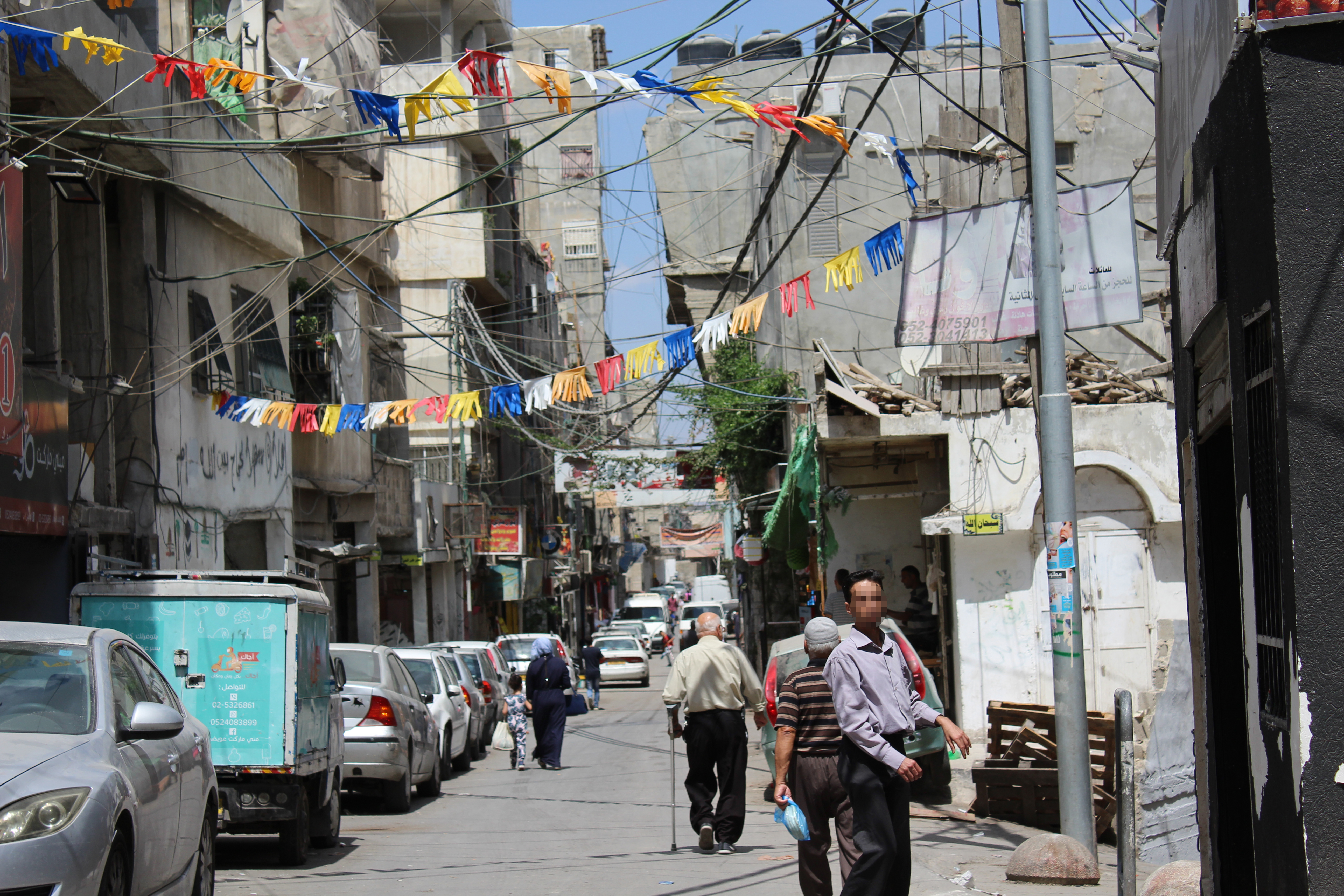 Shuafat refugee camp in Jerusalem (Photo: Hiba Aslan)
In her letter to Israel's Jerusalem district police commander Doron Turgeman, Israeli Defense Minister Benny Gantz, Israeli Attorney General Gali Baharav-Miara, and Israel's military commander in the West Bank Yehuda Fuchs, Adalah Attorney Suhad Bishara called for an immediate end to the closure that Israeli armed forces have imposed since Saturday, 8 October 2022.
Israel's blanket closure prevents Palestinian residents from accessing educational services, places of employment, and essential life-saving medical attention.
Adalah stressed that Israel's imposition of the blockade on a vast swath of civilian residential areas violates both Israeli law and international law; this form of collective punishment is a blatant violation of the Fourth Geneva Convention.
Adalah demands that Israel immediately lift its blockade and allow the passage of goods and free movement of Palestinian residents.
Despite a partial opening of one Israeli checkpoint into the blockaded area, Israel's security forces nevertheless continue to impose severe traffic restrictions that disproportionately violate the rights of Palestinian residents.
Adalah also demands Israeli security forces halt its use of tactics that indiscriminately harm Palestinian residents of these areas, including electrical power cuts, the spraying of foul-smelling "skunk" water, and the firing of tear gas in densely-populated civilian areas.