02/25/17 | International Solidarity Movement | Occupied Palestine
Today, February 25th marks the 23rd commemoration of the Ibrahimi Mosque Massacre in Hebron. "
On February 25, 1994, a US-born Israeli military physician walked into the Ibrahimi mosque in Hebron armed with a Galil assault rifle. It was early morning, during the holy month of Ramadan, and hundreds of Palestinians were crammed inside, bowed in prayer.
Baruch Goldstein, who had emigrated to Israel in 1983, lived in the Kiryat Arba settlement on the outskirts of the city. As worshippers kneeled, Goldstein opened fire. He reloaded at least once, continuing his barrage for as long as possible before finally being overpowered and eventually beaten to death. By the time he was stopped, 29 worshippers were killed, and more than a hundred had been injured.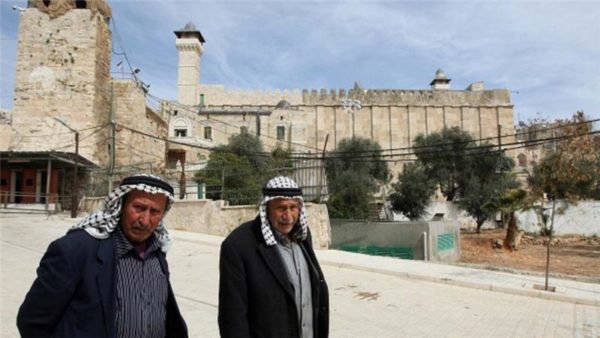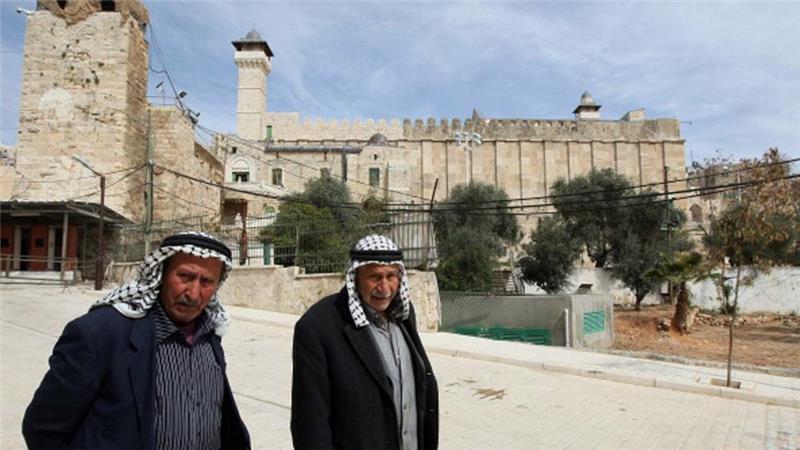 The Israeli government immediately released a statement condemning the act and stating that Goldstein acted alone and was psychologically disturbed. Twenty years later, Palestinians are carrying out memorial events and Hebron's settlers are preparing celebratory pilgrimages to Goldstein's shrine inside Kiryat Arba."
29 were massacred in the Ibrahimi Mosque in Hebron, the Muslim holy site at the Cave of the Patriarchs. It wasn't only the 29 people who were killed but also many other people from the locality- people living in the area estimated about 250 people wounded from the incident happened.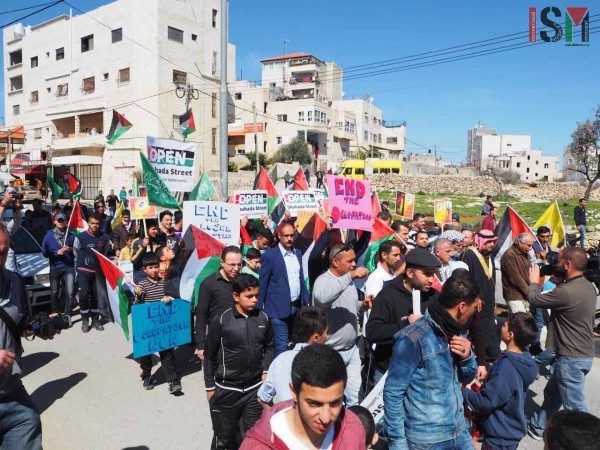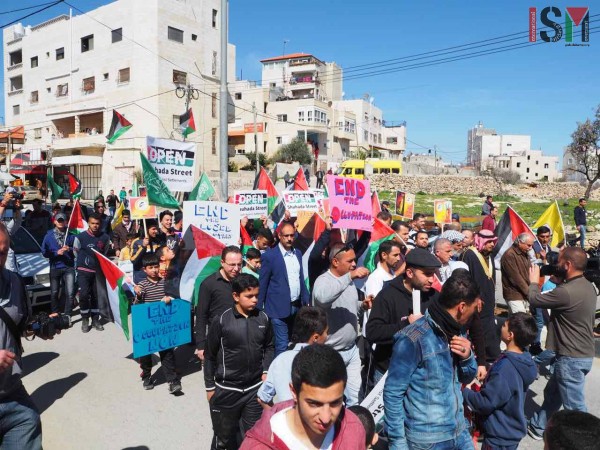 After 22 years of the Ibrahimi Mosque massacre, the Palestinian people are still suffering, calling to end the restrictions imposed on the people living in Hebron. Every year, they protest to against the rules forced on them, asking for opening the Shuhada street that has been closed for seven years!
This 7th annual Open Shuhada Street protest comes after months of increasing violence, restrictions and collective punishment imposed by Israeli authorities on al-Khalil's Palestinian residents. At the end of October, Israeli forces began imposing a 'closed military zone' on the short portion of Shuhada street where Palestinians were previously still allowed to walk, along with a large part of the adjacent Tel Rumeida neighbourhood. Palestinian residents and activist groups have been nonviolently resisting the closed military zone, which requires residents to register in order to be allowed into their homes and bars other Palestinian and human rights defenders from entry.
The closed military zone, along with the widespread, deadly violence and closures deployed against Palestinians in al-Khalil, has also been broadly condemned by Palestinian and international human rights groups; on the February 25th anniversary of the Ibrahimi mosque massacre, Amnesty International released a public statement calling on Israeli authorities to "lift the discriminatory restrictions, end the collective punishment of Palestinians in the city and protect human rights defenders there."